Jase of Soul for Real is Back with "Ws' Up"!! (Exclusive)
May 13, 2014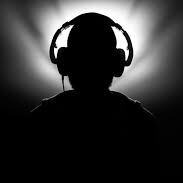 Email: spivdpromo@gmail.com
Url: http://www.jasemakermusic.com
Sound: http://hu.lk/uz608p3c5mo0
"Jase" This is the name that's sure to be echoing everywhere!! Lead singer of the platinum selling R&B quartet, Soul For Real, is still going strong as he prepares to release another solo album featuring the new smash single "Ws'Up" Produced by Wudgrain!!

Jase will always call New York home but currently resides in Atlanta, Georgia, where he's been focused on writing, recording, and producing his album, "The Chase". The album is described as having a clever, hood-sexy sound with songs that are ultimately about love and life; it's a true display of mature urban music with crossover appeal. While concentrating on the promotion of this project, he still performs with the group, singing their hit songs of the mid-nineties "Candy Rain" and "Every Little Thing I Do."

Although Jase gained much recognition and popularity in his early teen years, this multi-talented, self-contained superstar has remained grounded. There's only one way to go - up!