B. Taylor New Mixtape Available Now!
July 2, 2013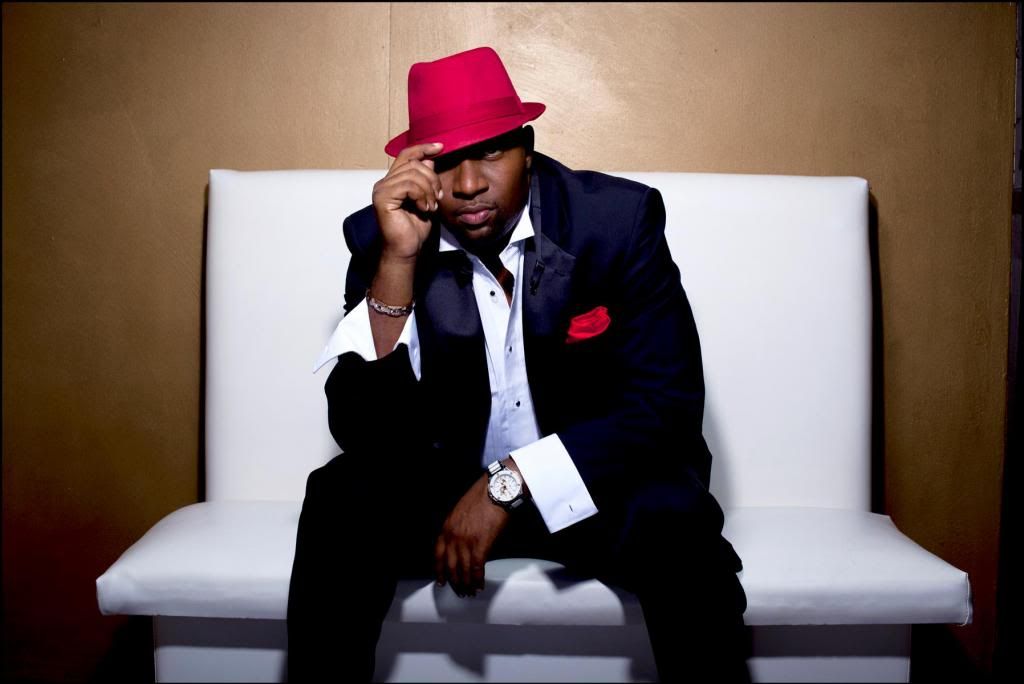 Las Vegas, NV-- #1 Billboard charted multitalented musician, writer, producer, and performer B. Taylor was blessed with the ability to play four instruments. But that's just the beginning. The Peoria, IL native was a decorated sailor in the U.S. Navy and was given a rare early honorary discharge by the Secretary of the Navy to pursue entertainment professionally. He is now the face of music for the US Navy and endorsed by top ranking officials from all four branches of the U.S. Military. Today, B. is set to release his much-anticipated new mixtape, "A Lady's Man in Uniform." The title reflects who B. is as a person and his commitment to his military service and continued support of our troops.

"A Lady's Man in Uniform" is filled with all original content and new tracks (no samples) that range from club anthems to R n' B and Hip Hop, and also includes the powerful ballad, "1 Life 2 Live." The disc exemplifies B's diversity as an artist and showcases his piano skills on many of the songs. "I wanted this mixtape to portray who I am as a person, an artist and a veteran," explains B. "It crosses many genres and features solo tracks and collaborations. I wrote 90% of the album and the rest was a true collaborative effort on the part of all of the artists involved. "A Lady's Man in Uniform" is who I am."

The mixtape launches with the single "Down," a romantic hip hop track that highlights B's piano skills and lyrically expresses the intimate feeling of talking to that special person in your life. It's a song that will musically and emotionally appeal to all.

"Three tracks I love are "Down," "1 Life 2 Live" and "Fiesta," says B. "These three songs are all so different from each other but still work together on the album. I feel that the songs on the mixtape are really going to resonate with women, as it's so different from the style of Hip Hop that's popular today." Of his many musical influences, B. mentions Michael Jackson and Tupac.

"A Lady's Man in Uniform" features songs produced and mixed by 12 time Grammy Winner Ken Lewis (credits include Jay Z, Kanye, Rihanna), Kane Beatz ("Super Bass", "BedRock"), Lu Diaz (Pitbull, Flo Rida, Dj Khaled, Rick Ross), Vinay (Lil Wayne, Akon, Nicki Minaj) Ademack, Suicide, as well as production by B. Taylor himself. The disc also features a guest appearance by NBC hit series "The Voice"'s Sera Hill on the track "1 Life 2 Live."

On this release, and with everything he does, B. takes his role as being the face of music for the military very seriously: "To me, I am able to represent the four million troops and the millions of military families on the biggest stage in the world—entertainment. The reason why entertainers and everyone else in the United States can do the things they do is because of the sacrifices made by our troops to keep this country safe and free."

B. Taylor has recently aligned with the organization CAMMO/Mission One Voice to further support military families through music events. He will be touring with Ludacris in select cities over the next few months. In addition, JoJo Ryder of Untouchable J Productions, who has five number one TV Reality Shows, has signed on to produce the B.Taylor Documentary Reality Show Series. Mega star Akon, TV Reality Star Ray J, and R n'B Legend and Clear Channel Radio Host Keith Sweat have all signed on to be in the first four episodes.