AKA FRAZIER Releases 3rd Single "Put In Work" REMIX off the RTTO mixtape!!!
December 17, 2012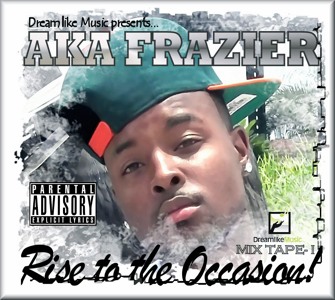 Url: http://www.DreamlikeMusic.com/
Sound: http://youtu.be/JdeF0QZ0gmA
The heavily anticipated remix of "Put In Work Remix" has finally arrived! Delivering the 3rd single from the "Rise To The Occasion" mixtape, AKA FRAZIER out of Shreveport, Louisiana and Rose' Jay from Field City, Louisiana combined their talents to create a much talked about song throughtout Louisiana! Both of these artist has been on their grind and has not slowed down!

Dreamlike Music cosigns and support AKA FRAZIER's creativity and ideas. The remixed song, "Put In Work" is an anthem and it energizes a hustler's ambition. The meaning behind this song is to encourages people to take control of their destiny, putting in work, and simply being independent!

AKA FRAZIER has his mixtape completed and is promoting it with singles here and there. He will soon make all songs from the Rise To The Occasion mixtape available to the public late December. This would definitely be a nice Christmas gift to his fans. The Dreamlike Music camp continues to "Put In Work" and drop hits!!!