AKA FRAZIER debuts single "Im A Beast" off the RTTO1 MixTape!
November 17, 2012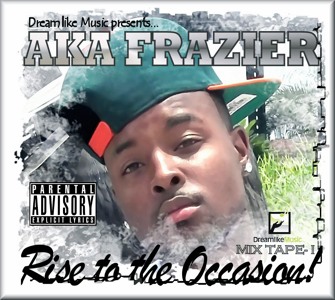 Url: http://www.dreamlikemusic.com
Sound: http://soundcloud.com/dreamlikemusic/im-a-beast-aka-frazier
Ever since he dropped his demo "Put In Work", AKA AKA FRAZIER of Dreamlike Music has been on his grind and there are no signs of him slowing down!!! November 17, 2017, the Shreveport Louisiana Hip-Hop artist will be releasing his debut single "I'm A Beast" off his first official MixTape "Rise To The Occasion" [RTTO1]!!! The time has now come to grind in beast mode!

The Dreamlike Kidd, AKA FRAZIER remains very descriptive with his lyrics as he goes in on the song, "I'm A Beast". This song gives a clear description of his lyrical skill set and metaphors while balancing rhymes with a storytelling flow. His strong Louisiana accent gives it a uniqueness about his entire song delivery! The beat to the track gives it a dark feel like a horror movie and the 808's let's you know that it's definitely a dirty south classic you can ride with making the car trunk jump!!!

AKA FRAZIER takes it to a high level in being consistent with quality in every song. "I'm a Beast" is clearly the beginning of his music campaign. "Rise To The Occasion!" [RTTO1] MixTape is a symbol of dedication to all of his fans and supporters!