Certified Heat: AKA FRAZIER drops his new club banger, "Pour Me Up"!
September 19, 2012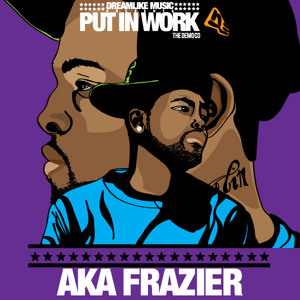 Email: info@dreamlikemusic.com
Url: http://www.dreamlikemusic.com/
The "Dreamlike Kidd", AKA FRAZIER once again drops his third promotional single titled, "Pour Me Up"! This song is definitely a club banger!!! With that being said, this hit certainly gives one of the best party state, Louisiana, a new club anthem to get retarded on during the weekends!



The young hip-hop artist, AKA Frazier, gets his inspiration from his supporters who are mainly from Louisiana! His grind and his passion are heard within each song release! Pour Me Up is a fun and energetic track and it is dedicated to the party people who "gets it in" every weekend at the block parties and nightclubs! The rising Shreveport star constantly tweaks his unique lyrical style to be able to give you the very best product every time! His Louisiana accent lets you know where he's at and what he represents!!!



Dreamlike Music presents to you one of the most exclusive "hot spitter" in Louisiana. His promotional CD, "Put in Work- The Demo" is due to drop in October. It is impossible to miss him when the hustle game is so impeccable. Go ahead and pop bottles of Ciroc, Vodka, Patron, Hennessey, and so on. "Pour Me Up" is the motto each and every weekend you do it big!!!